Unsustainable - Jay Hardman

January 6th through January 28th
Opening Friday, January 6th, 2012, 7 - 10 pm
Space 1026 is pleased to announce Unsustainable, the first solo exhibition by Philadelphia based artist Jay Hardman. Drawing from his experience within the construction industry, Hardman creates small scale sculptures and installations that examine contemporary building practices and their effect on communities. Recognized primarily for his cake sculptures which focus on landscape this new body of work directs attention towards the construction site. Produced with common building materials and utilizing a miniature-hobbyist's aesthetic these works exhibit both an architectural formalism and quaint domesticity that merges sculpture and model-making. Please join us for an opening reception with the artist on First Friday, January 6th, 2012 at
Space 1026.

Jay Hardman is a new member of Vox Populi and has shown nationally and locally including exhibitions at Fleisher/Ollman Gallery, Little Berlin, Projects Gallery, The Philadelphia Art Alliance and Arcadia University, as well as at Art Centers and University Galleries in Oklahoma, Michigan, Nevada and New York State.
Space 1026 was founded over a decade ago by a handful of artists and tricksters who organize rowdy public events and outrageous installations at their building and at other institutions. At the heart of Space 1026 is a communal screen-printing workshop and gallery space for monthly exhibitions by local and international artists.

January 6th through January 28th
Opening Friday, January 6th, 2012, 7 - 10 pm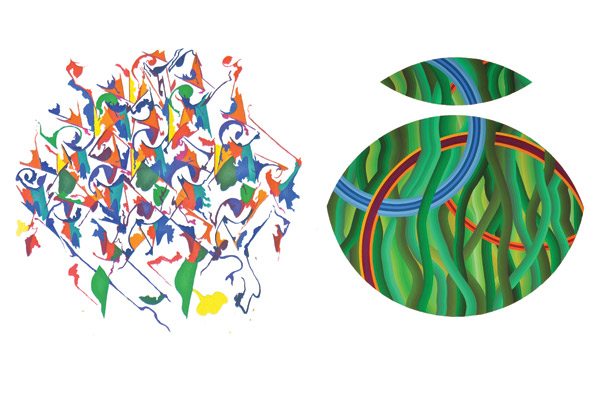 Other Ways In Paintings & More

Michael W. Hall & Tom Bubul
February 6th - 27th, 2012
Opening Reception: Friday, February 6th

Lovely Things - Bonnie Brenda Scott, Matt Osborne, Stacey Webber and Jim Garvey


Opening Reception: Friday, January 6th


Projects Gallery


629 N. 2nd St.


Philadelphia, PA 19123


http://www.projectsgallery.com/

That and That - James Ulmer and Kris Chau at Reload Bags


Opening Reception: Friday, January 6th


608 N. 2nd St.

Philadelphia, PA

19123


More

HEREMEGAWORDS

will be creating a series of handmade books (some may say zines) by

Alex Lukas

, Matthew Gallagher, Matt Schwartz, Rebekah Maysles,

Isaac T Lin

, Ray Potes of Hamburger Eyes, and Lena and Marten from Denmark. Each books is 64 pages, color cover and will be printed and assembled in the Megawords space at the at the

Philadelphia Museum of Art.

January 14th - April 22nd

More

HERE

LIGHT SHOW - Emilia Brintnall, Amber Clayton, Ellen Foster and Jovana Sarver, Curated by Ellen Foster


Opening Reception: Thursday, January 19th


Magic Pictures


618 Hoffman Street


Philadelphia PA 19148


COMEDY DREAMZ: A night of stand up, short plays, music, dance and videos hosted by Rose Luardo and Andrew Jeffrey Wright

Wednesday January 25th
at Little Bar, 738 s. 8th St., Philadelphia

Doors open at 8pm, comedy from 8:30 - 10pm, dance party from 10:01pm - 2am

$5.00