June Group Show
Project Room: Justin Hager
Opening Reception: Saturday, June 15th, 2013 7:00-10:00pm
Exhibition Dates: June 15th – July 6th, 2013
Please click the imge below for more info: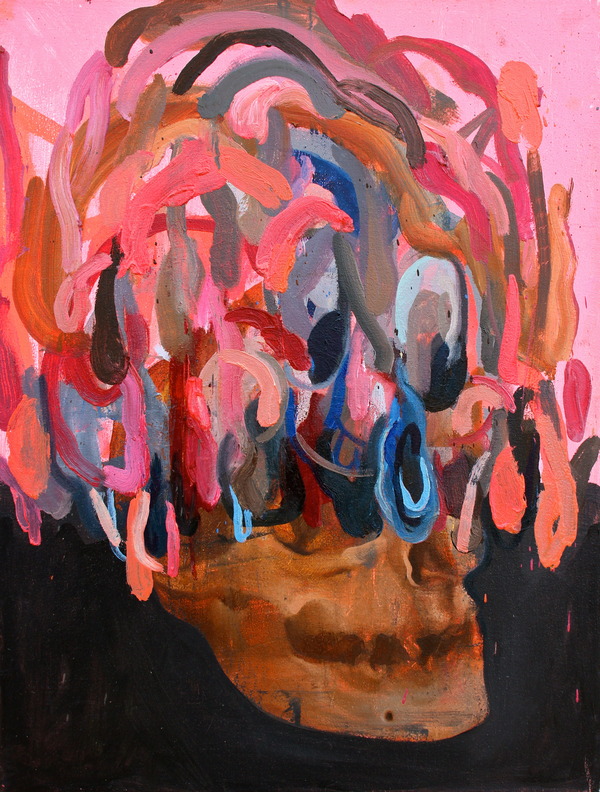 Image: Alejandro Diaz-Ayala
Please join us this Saturday as we kick off Summer with our June Group Show, featuring twelve locally and nationally based artists:



Daniel Albrigo, Ryan Travis Christian, Alejandro Diaz-Ayala, Frohawk Two Feathers, Michelle Guintu, Justin Hager, Cody Hudson, Terry Powers, Rye Purvis, Victory Reyes, Jamie Williams, and Yarrow Slaps

.

The exhibition is an aesthetically and conceptually diverse grouping of artists who all utilize a painterly approach to their work. One will have a rare chance to see Cody Hudson's clean, design inspired compositions next to Michelle Guintu's naïve, urban inspired paintings. Practicing NYC tattoo artist Daniel Albrigo mixes painting with drawing, while Ryan Travis Christian, as he wraps up his show at the Contemporary Art Museum of Raleigh, will bring a surreal vintage cartoon aesthetic. Emerging San Francisco artist, Justin Hager, takes on the Project Room with fifteen new paintings, all in his classic illustrative style that is full of wordplay and humor. With the June Group Show, viewers will experience a sampling of ways in which traditional painting has, and continues, to influence contemporary art and design.
---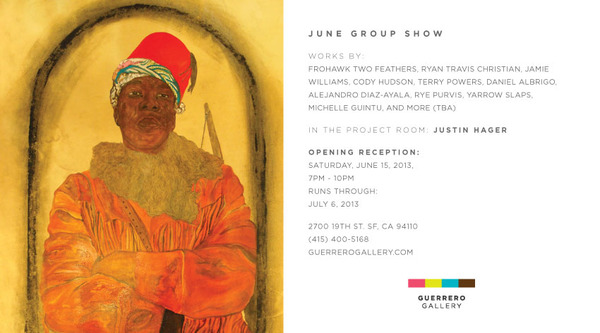 To receive a preview link of available works in this show, please contact info@guerrerogallery.com.